Ugly Duck presents: These claws shine into belonging by Byuka (Sharing)
1 September 22 @ 19:00

-

21:30

5£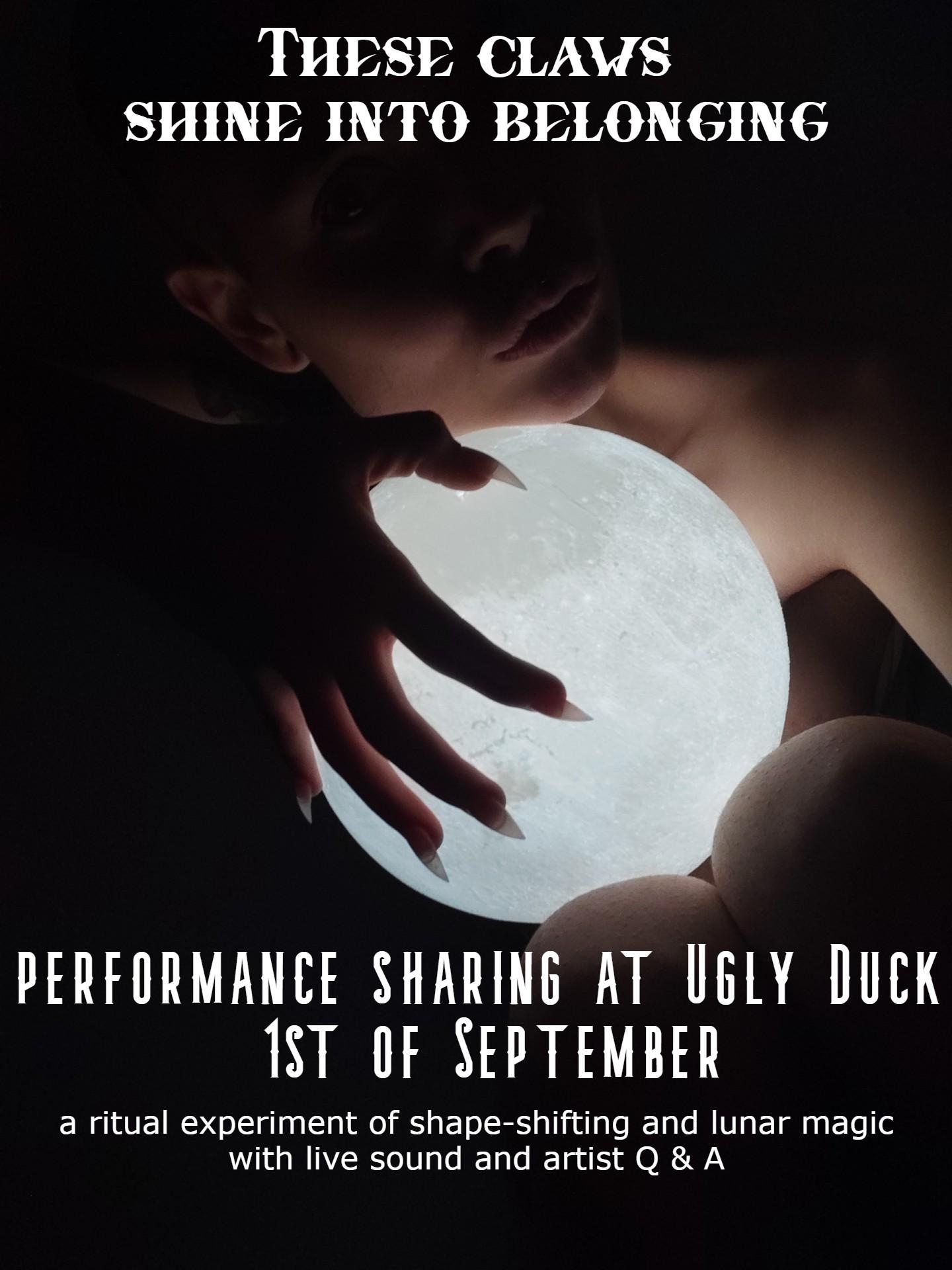 These claws shine into belonging is a performance-ritual project created by Byuka (they/them) as part of the Intimate Animals Collective research.
Every Tuesday, for the entire month of July, Byuka facilitated ritual-workshops at Ugly Duck in correspondence with the phases of the moon. Informed by these workshops, Byuka will present a performative work in progress piece on the 1st of September, in collaboration with sound artist Nicole Bettencourt Coelho.
These claws shine into belonging is a series of experiments at creating mythologies informed by hybridity, queerness and magic. They are focused on werewolf transformations as a framework for expanding the self, questioning normativity and reconnecting our bodies' rhythm to nature's cyclicity. This is not a Hollywood trope glorification, but an animist reflection on identity and belonging.
These themes are tackled through a couple of theoretical and embodiment approaches, such as ritual, shapeshifting techniques, ancestral healing and embodied speculative fiction.
As our society changed, the meaning we assigned to the werewolf hybrid changed. A multispecies mythology is not (only) about reframing past narratives, but its most important role is in futuring.
What is the meaning of the werewolf's archetype and spirit in our future? Can they become an empowered ally who inspires us due to their ability to transcend nature-culture binaries?