@DISTUBANCE
24 February 21 @ 19:00

-

21:00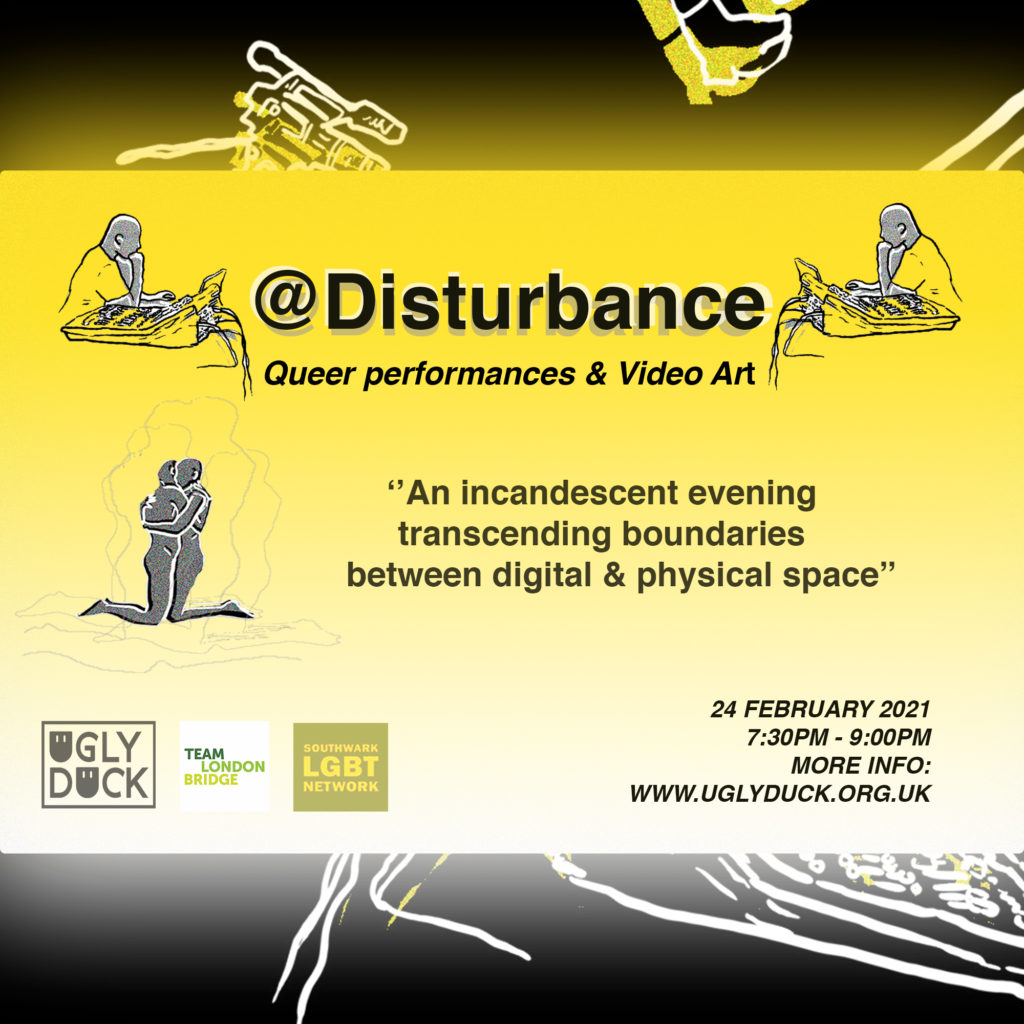 @DISTUBANCE: SHOWCASE OF QUEER PERFORMANCES & VIDEO ART TRANSCENDING BOUNDARIES BETWEEN DIGITAL & PHYSICAL SPACE.
After the success of our first @Disturbance show in October 2020 Ugly Duck are coming back with a new selection of queer experimentations around dance, performance and video art using livestream as our creative medium. On the 24th February we will be live broadcasting from Ugly Duck Studios at 47/49 Tanner Street.
@Disturbance is a project supporting diversity, under-represented bodies and voices in the arts. It has been designed to challenge power dynamics, offering a platform for new representations of genders, bodies, identities and sexualities.
With a full LGBTQI+ lineup of performers and video artists living or based in Southwark: Ugly Duck wants to cultivate the area's home grown talent, and this platform will champion the creatives in our neighbourhood alongside artists from further afield. Each selected participant will receive a bespoke programme to include mentoring sessions on professional, creative and technical best practices.
Operating since 2012, Ugly Duck is an arts organisation that revitalises underused spaces by opening them up for creative uses. Our programme enables makers, community groups, professionals and the public to come together. By hosting unique cultural experiences and curated events we promote and support under-represented and emerging artists.
Performers
Video artists
Qigemu (April Lin 林森 and Jasmine Lin)
Installation artist
Live Stream and computer art
Robert Hall / B Side Live
Curator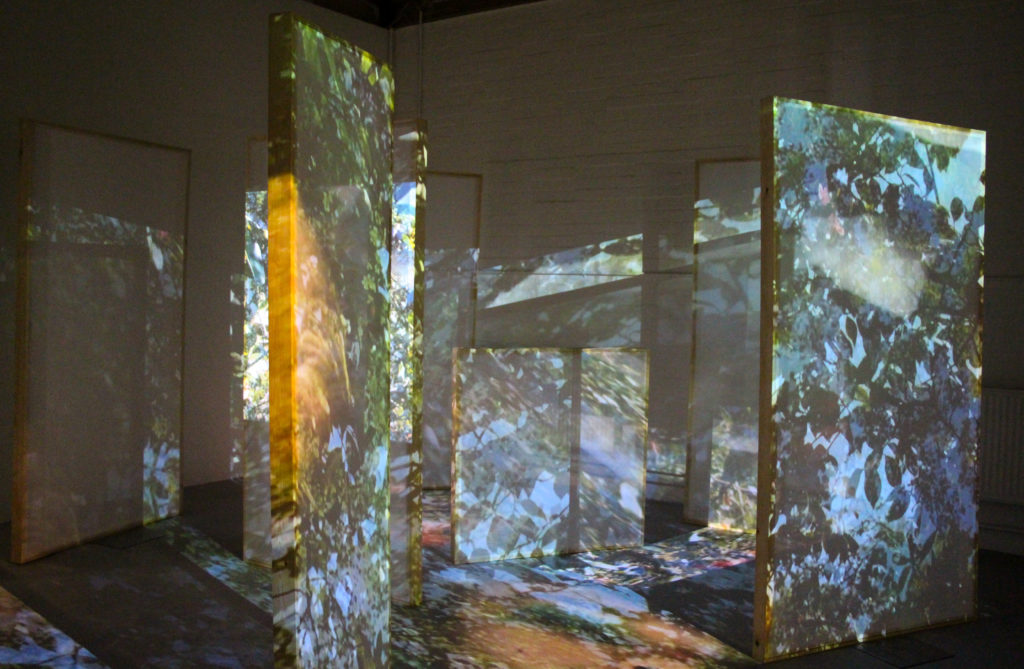 Thanks to Team London Bridge for supporting the project.