MY BLOOD IS MY VOICE
9 April @ 14:00

-

18:00

TBC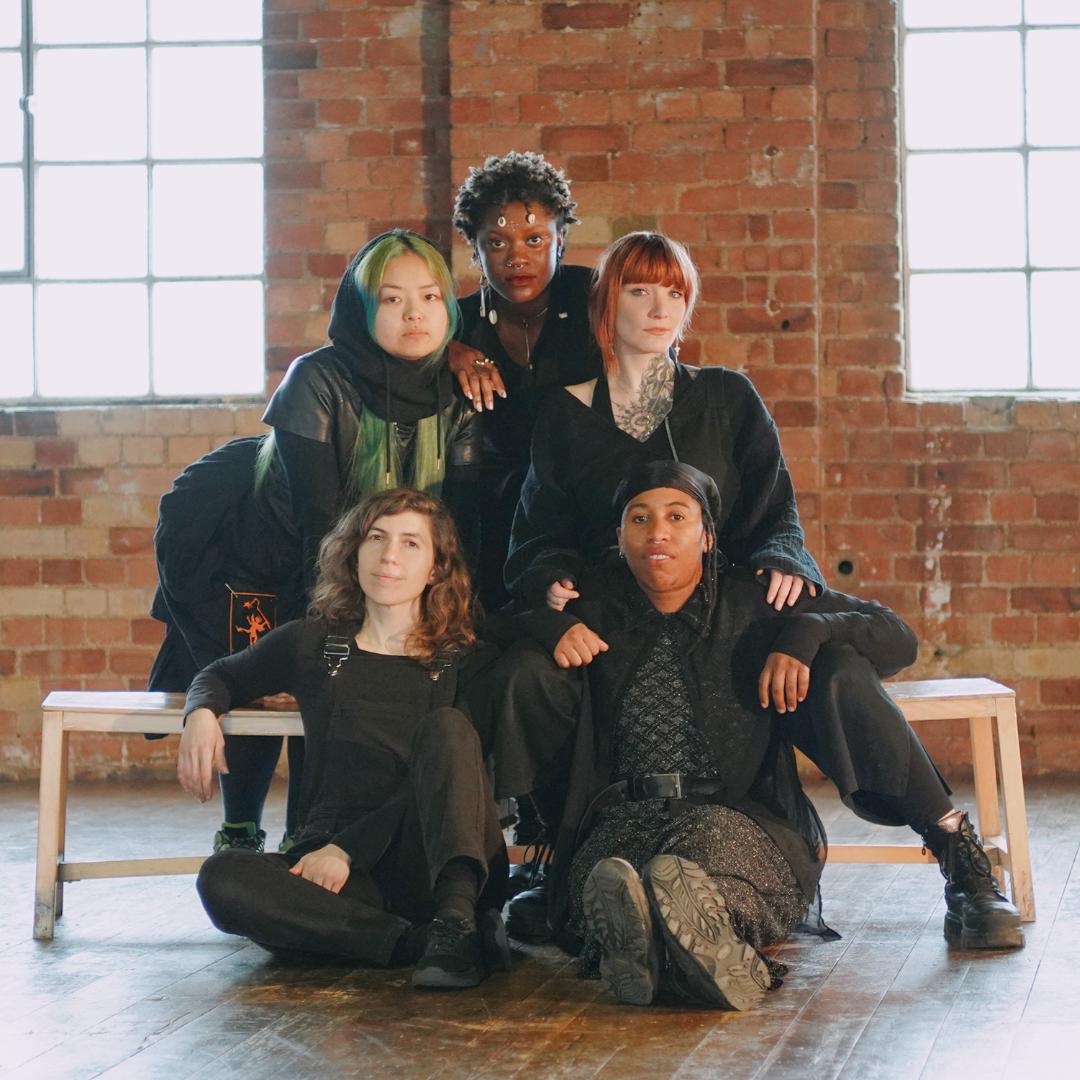 A HUMAN NOISE  RITUAL FROM BEYOND THE BINARY.
A CIRCLE CAST WITH OUR COLLECTIVE BODY
FOR THE SURVIVORS, THE DIVINE.
WE POUR OUR VOICE INTO THIS CRUCIBLE 
TO RISE UP
TO RESONATE
TO FIND OUR HOME.
My Blood Is My Voice is a brand new ritual gig theatre & collective vocal healing project in co-creation; exploring the queer & neurodivergent experience through decolonised ways of working with the human body as a complete instrument and storyteller. This open space is facilitated by vocal & magical practitioners Porscha Present, Winter James, Bea Xu, Reyhan Yusuf & Tobi Adebajo. This year at Ugly Duck they will begin research & development collaboratively on a collective voice beyond the binary. Throughout the year they will be hosting trauma-informed open workshops & sharing spaces for queer & neuroqueer folk on vocal improv, noise & drone jams, sound healing rituals, vocal drag & collective performance poetry. This body of work is dedicated to building community in sharing the lived experience and vulnerability of finding our voice and resisting together. Their calendar of events will also feature dedicated safer space sessions for racialised voices, trans voices and sex working voices. Watch this space for upcoming events!
Methodology:
We come together as practitioners to explore the physical experience of an amplified space to support affirmation of the queer & neuroqueer voice. Exploring and defining what spiritual alchemy in transformation means to the individual.
Creating a vocal 'noisescape' collectively to explore questions: 
What binds our voice to identity?
What separates our voice from identity?
What separates humanity? 
What permits us to speak to our ancestry?
How do we identify with transformation, with stepping into our true collective form? 
A research & development piece which seeks non-hierarchical modes of writing.  Devising theatre/composing music collectively & collaboratively through shared lived experience & magical practice. Decolonizing the method of storytelling. Deconstructing the gender binary of how the human voice should sound. Amplified voices bear witness to, and hold safe all freedom of expression in catharsis. However ugly. However wild. We are here to make space, give space & take space. To surrender and give to our collective power.