TYLOR AND VINCENTS – THE LAB
20 November 21

-

21 November 21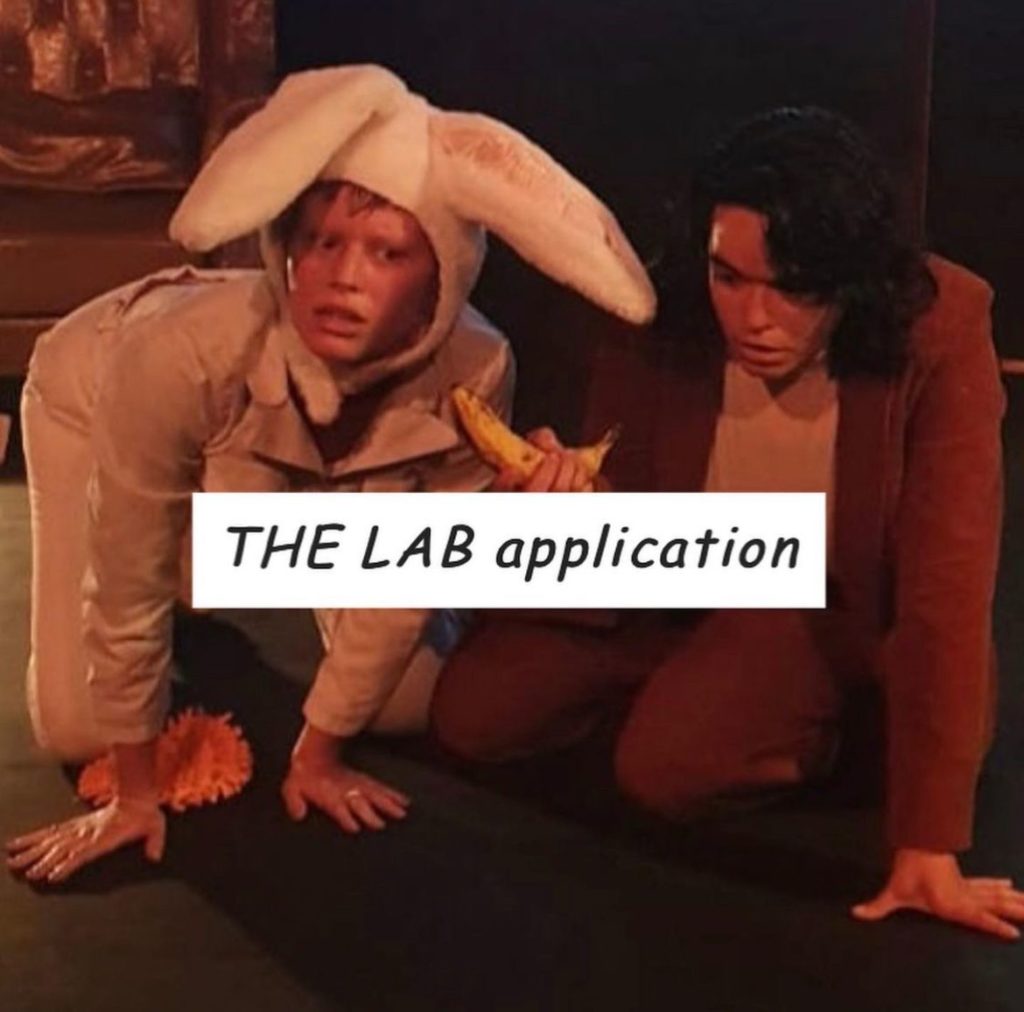 THE LAB BY TYLOR AND VINCENT
Artist duo Tylor and Vincent want to extend their supportive neuroqueer environment of creating and experimenting through THE LAB. What do they mean by "neuroqueer"? In this context they are defining neuroqueer as people who are both queer and neurodivergent (autistic, adhd, add, ocd, bpd, etc.) Formal diagnosis is not required.
​THE LAB
The LAB is a free two day experience for 15 participants, where we centre neuroqueer creativity and process. The space will be both fluid and held by andrea and danni and supported by our facilitators.\
Workshops will be given by andrea and danni as well as our facilitators who have expertise in varying areas of performance making and wellbeing.
These workshops will provide an opportunity to experiment and create the beginnings of a creative idea.​
The workshops will include movement, stimming, music, video, character, poetry and wellbeing (e.g. tarot)
There will be breaks throughout the day
The space will be co-facilitated and co-produced where we blend down the hierarchies of teacher/leader/student/attendee
The LAB will focus on creating a balance of verbal and non-verbal communication. There will be both.
15 participants
There will be 3 workshop facilitators, plus andrea and danni
Sensory goody bag (stim toys, notebook, pen, etc.)
Opportunity to explore and experiment creatively as a group and individually
A chance to be around other neurodivergent queer folk
WHO THIS LAB IS FOR​
People who are interested in creating and sharing work
People who are interested in creatively experimenting
People who are craving the magic that happens when neuroqueer people come together and focus on joy
People interested in the ridiculousness of the ridiculous
People interested in  nonsense as the-most-sense
People who are already on a journey in art making/performance making/creative endeavours (at any level) (this includes in your bedroom)
ABOUT TYLOR AND VINCENT
Tylor and Vincent are an artistic duo created by Danni Spooner and Andrea Spisto. They exist uniquely in each other's company as a single entity. Danni and Andrea met at an R&D in 2018 and have worked as Tylor and Vincent since.
Our work centres joy and our needs, at its core, as opposed to a more traditional "technique" based practice. We are gentle, bold, caring and ridiculous – filling the room with undertones that communicate our viewpoints as neurodivergent, queer, working class, immigrant, artists. We are clear and precise in our nonsense. Our work is interdisciplinary; We use film, performance, voiceover, music, clowning, improvisation and costume.
This was written by danni and andrea who are both neurodivergent. We understand if you have questions / if so please email tylorandvincenttv@gmail.com