Sound for Performance workshop
1 July @ 14:00

-

2 July @ 17:00

20£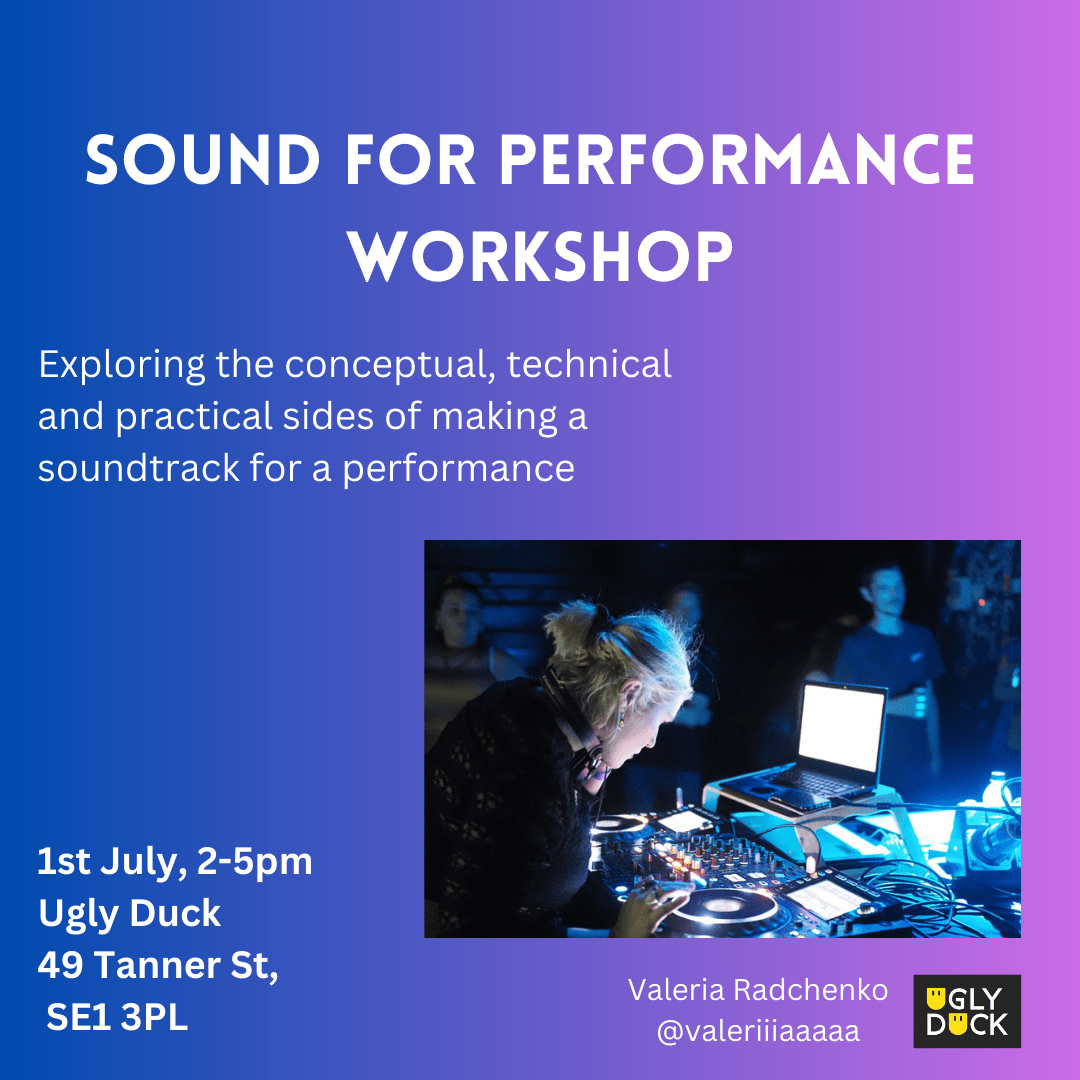 Sound for Performance Workshop: Intro to Creating a Performance Soundtrack
Aimed at beginners/intermediates who are interested in using sound in the context of performance, e.g. drag or performance art.
We will explore:
The conceptual side of what makes a soundtrack effective in performance

The basics of digital sound, including layering tracks and using effects
We will then put these things to practice by starting to build a soundtrack.
Valeria will be using Ableton to illustrate concepts, however the content is not software specific, so if you already have experience using a different program, feel free to use it during the practical section instead.
Please bring headphones and a laptop with Ableton trial downloaded: https://www.ableton.com/en/trial/
If you do not have access to headphones or a laptop, please let me know by emailing contact.radchenko@gmail.com, they will arrange something for you.
Valeria Radchenko is a multidisciplinary artist, music producer & DJ. They explore the fusing of genres and mediums to dream new worlds through weaving personal narratives with speculative fiction. Aside from producing music as an independent artist, they have composed soundtracks for films, performances and drag acts.
Standard price: £20
Concession (low income/unwaged): £15 (4 tickets available)