TERMINAL BY RCA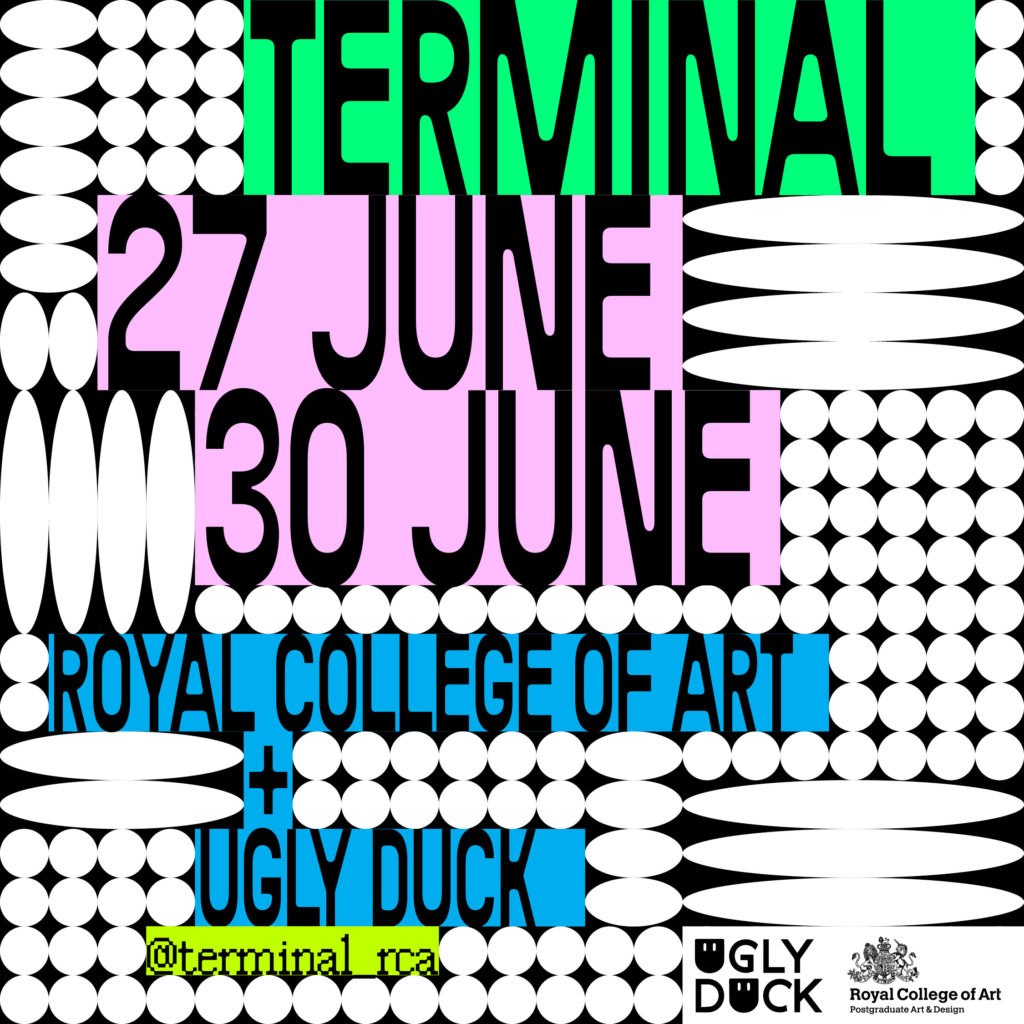 TERMINAL BY RCA – EXHIBITION
Terminal is not where; it's when. When flights were indefinitely delayed. When the desolated underground acted out dystopias, devoid of passengers. When communities dispersed across the globe, separated by miles and time Zones. When confinement. When it felt like the end — terminus from Latin.
For the neo-nomads, lobby-room dwellers, coffee-shop inhabitants — creatures of the transient who thrive on our positional instability — the global lockdown was paralysing in its impasse. What does transit mean after a year of standstill? When in confinement energy is a limited resource, what can we afford to create? When art is deemed nonessential, how can sacrifices and compromises inform new values in the work we take into the post-Covid world — what is essential?
RCA Visual Communication 2021 graduates are pleased to introduce Terminal, a concept-led final year show happening at the Ugly Duck from 27- 30 June 2021.
Following the life and work of over 59 Visual Communicators, Terminal showcases essential works produced during (and in response to) the unprecedented times. This show unpacks the student experience of spending over a year in a terminal-like space, and still having made it a prolific time in critical thinking and making. Visitors are invited to join this speculative space spread across nine exhibition zones: Arrivals, Customs, Vestibule, Bus Stop, Declarations, Waiting Room (Library), Round Table, Control Room and Duty-Free.
Terminal features live performances, installations, moving image, sonic-work, expanded publishing, whilst also dialogic events such as workshops, experimental seminars, poetry sessions along with live broadcasts from Export-Radio.
27th – 30th June 2021 ( Closed on 29th June )