WINGS BY LEAH KIRBY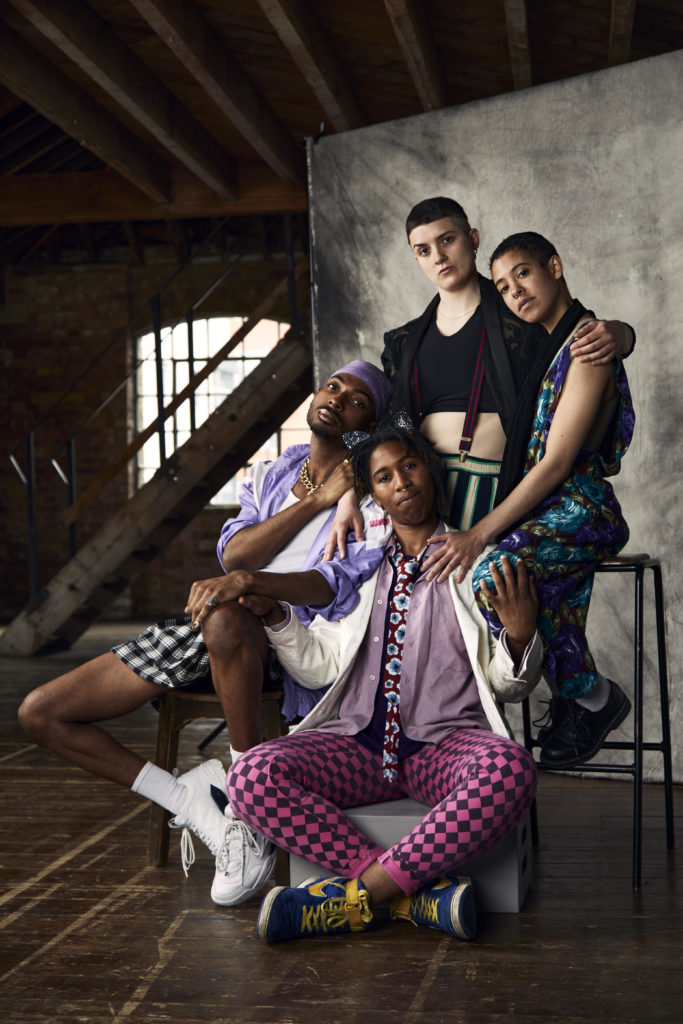 WINGS BY LEAH KIRBY – RESIDENCY AND INDUSTRY SHARING
On 9th July 2021 WINGS (work in progress) will be presented at Ugly Duck, following a two-week research and development period supported by Arts Council and The Chateau. A project that has built significant momentum despite being birthed mid-pandemic, WINGS is essential viewing for anyone interested in queer representation and intersectionality.
WINGS is a piece of new writing by Leah Kirby, developed as part of Soho Writers Lab and supported by Ugly Duck and The Chateau. WINGS explores power, race, gender and history in the queer community via it's cast of diverse characters and personalities who flit between it's two locations: a progressive "Queer Space" and mainstream G.A.Y-esque Soho Bar. From the 28th June to the 9th July the WINGS team are conducting a period of research and development at Ugly Duck, culminating in a private showing to the queer theatre community on the 9th. Due to covid, this event is limited to invited guests, but if you would like to register your interest in the project and receive updates from the team, please email wingsplay2021@gmail.com with your name and a short expression of interest.
This story is told through 'K' (played by Michah Holmes) who is a young gay black man navigating a matriarchal chosen family with maternal figure 'Zaza' (played by Porscha Presents) and sibling 'B'(played by Len Gwyn). K finds himself in search of a different environment and gets a job at WINGS run by 'Paul' (played by Amelia Stubberfield) and his 'Staff' (played by Tamir Amar Pettet) .
In its essence WINGS is a coming-of-age story that delves into what it means to be black in these spaces that historically (and still do) exclude many.  As a neuro-divergent, trans, non-binary, Black person Leah Kirby stepped into the scene as CYRO their drag counterpart and found family, career and community. In their activism they have seen, experienced, and heard stories of exclusion, racism, transphobia in the very places where we are meant to be able to breathe.
This is a love letter, a statement, a truth, a mourning, to all the queer spaces we find ourselves in and find ourselves shut out of. And hopefully a message to a new queer space built upon the trans people of colour who risked their lives so we could have it today.   
Creative team: 
Leah Kirby (they/them)- Lead Artist, Writer, CO-Director – http://www.leahkirby.strikingly.com
Tilly Bungard (She/Her)- Producer – www.tillybungard.uk
Molly Beth Morosa (she/they) – Director – http://www.mollybethmorossa.com
Mallin Parry (Mall) (they/them) – Design – https://emparry.com/about-mallin-parry/
Becky Barry (she/her) – BSL Interpretation

Supported by Arts Council England.