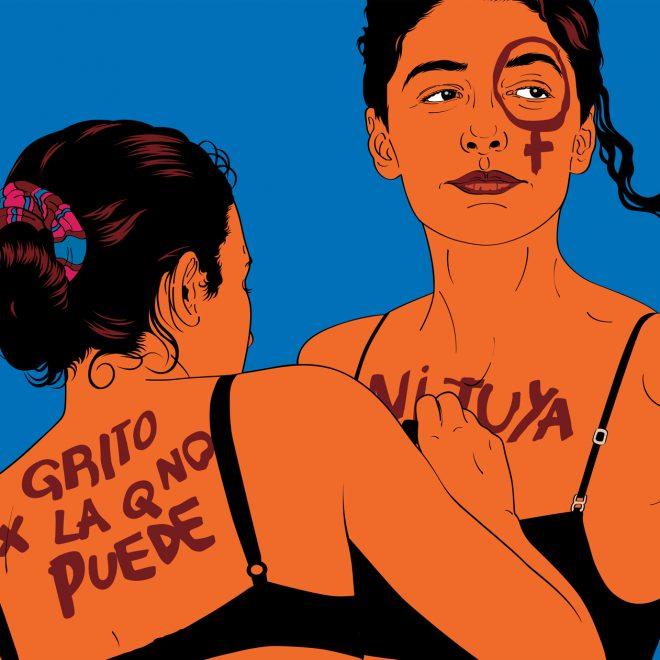 Sheroes comes back to Tanner Street with a crucial social exhibition, designed to draw attention to violence against women.
Hi Bisila, hi Maria, I hope you are well, here at Ugly Duck we are super glad to host the third edition of Lon-art's sensational project Sheroes on November 22nd – 24th.
What is Sheroes and why did you decided to dedicate this 3rd edition to talk about violence against women?
Sheroes is a collaborative project bringing together UK and international artists, feminist organisations, charities and the general public. It is a platform for women* artists, allies and organisations to use their creative expression to give a voice to, and turn our eyes towards, silenced and overlooked heroines – sheroes – throughout herstory and visual art, and offer inspiring female role models for us all.
Sheroes–Revoluciones is inspired by the staggering statistics that show how women are potential and real victims of violence in our society (domestic abuse, rape/sexual assault, revenge porn, gender pay gap among others):
-1 in 3 women (worldwide) have experienced physical or sexual violence in their lives.**
-2019 (UK) 1,300,000 women suffered domestic violence***
-2017 (UK) 139 women died as a result of male violence****
Sheroes–Revoluciones aims to visualise this social issue, using the arts to express, reflect, prevent and heal involving different social agents.
From this platform, we couldn't ignore this social issue any longer. Plus, we were sure that women artists had a lot of things to say in regards to violence against women, against them. Thus far, even three weeks before the launch, we already feel that the whole idea is a total success.
* Sheroes project stands for diversity and therefore includes women, trans, and gender non-conforming individuals, without them our mission wouldn't be complete.
** Source: World Health Organisation
*** Source: Crime Survey of England & Wales
**** Source: Counting Dead Women
It is such a complex and triggering subject, how do you go about treating such a difficult topic?
On the one hand, we think that violence against women is, unfortunately, something very common and in many cases, normalised and therefore invisible. We are all conscious that it happens every day, in every country and in many forms. And if we look for information, we will certainly find depressing statistics.
On the other, art is an expression of our human condition, it reflects our society, what we are, what we think or experience. So we believe that it is not a complex subject to treat in the arts. In fact, many artists have done it before, such as Ana Mendieta or Nan Goldin. However, we do agree that it is an uncomfortable subject to address, to get involved in and position oneself, because to do so, we need to re-think our roles as individuals in our society, measure our own levels of sexims, social commitment and deeply think about what it triggers violence against women and the consequences that this has in our society for women, men, children; for all. Moreover, we need to reconsider the role that, we, as people or institutions, play in all this. Like how much can one like Picasso upon knowing more about his life? Or how sexist are some of the most acclaimed series of all time such as Friends?
At lon-art, we use art as a way to highlight social issues, make people think and contribute to building a better society. We think it would be harder to address the topic if we were a commercial gallery or museum. But for us, we feel it is our responsibility. It needs to be done, regardless of how many people come or how many artworks are sold. As you said, and particularly in the UK, it is a complex topic that the media, politicians and society in general tend to avoid. Yet it desperately needs to be brought into the spotlight as the statistics show, as made obvious by the fact that MPs are stepping down because of harassment, and so on. Violence against women is systemic and it needs to be addressed. And that is why we are hosting Sheroes-Revoluciones.
Sheroes-Revoluciones is an outcry, a collective howl that bears disturbing stories and uncomfortable truths. A celebration of women's strength and power. A testimony of the relentless fight against the violence we suffer day in and day out.
Maria González, Lon-art's founder and Creative Director
What do you hope to achieve with this event?
We want to use art to highlight this matter and to be a platform for women artists whose art addresses the topic by giving them the opportunity to exhibit and have their say. But more importantly, we want to give voice to the millions of women that suffer any kind of violence day in, day out.
We want to stir people's minds, make them see that a femicide is a type of terrorism that hasn't been addressed properly yet. We want people to vote for politicians that condemn and address violence against women from every single front they possibly can.
We want to do it in a visual way, with artworks that say it loud and clear for people to understand. Otherwise a change won't come.
What was the process to find the right artists ?
Well, this was a tricky one. To a certain degree, we thought there was a chance we wouldn't have that many submissions as artists maybe wouldn't want to share their views, their opinions or personal stories. Surprisingly though, we found out that lots of artists were interested in the topic, as well as very willing to share their work. It might simply be because they found it a unique opportunity to have their say, to advocate on behalf of women's groups or communities, and victims of violence against women.
We are conscious that we are far from representing all kinds of violence against women, but we are very happy about the approach we have taken, as we are broadening the topic. We are going beyond domestic violence and so have included topics such as motherhood or technology and the digital world – all with an intersectional approach.
I know diversity is a really important for you and your team, do you have any advice on how to push for more diverse curation, any process that you put in place?
It is true it is very important to us, but in a way it comes naturally because our team itself is very diverse. We are lucky to have a team with very different and unique individuals when it comes to our backgrounds, countries of origin and interests. And thus, the ideas, our projects are diverse. This basically is what society is missing, what the boards of directors and management teams in most companies out there are missing. Same with museums and galleries. So our advice would be to always surround yourself with different people, go to lots of different shows, major and community event, and be ready to open your minds and inspire yourselves. 

Thank you so much for taking the time to chat to us
Sheroes – Revoluciones – Exhibition / Talks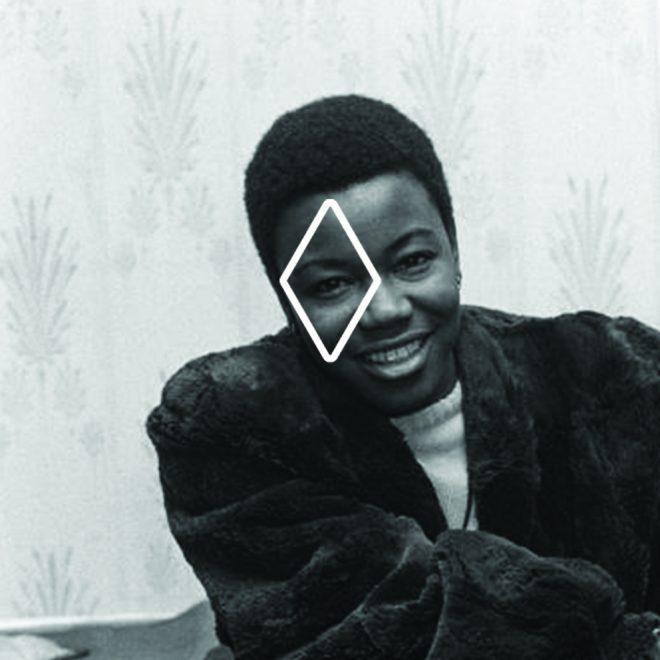 Artists artwork is by María María Acha-Kutscher
What's your reaction?
0
Smile
0
Angry
0
LOL
0
Sad