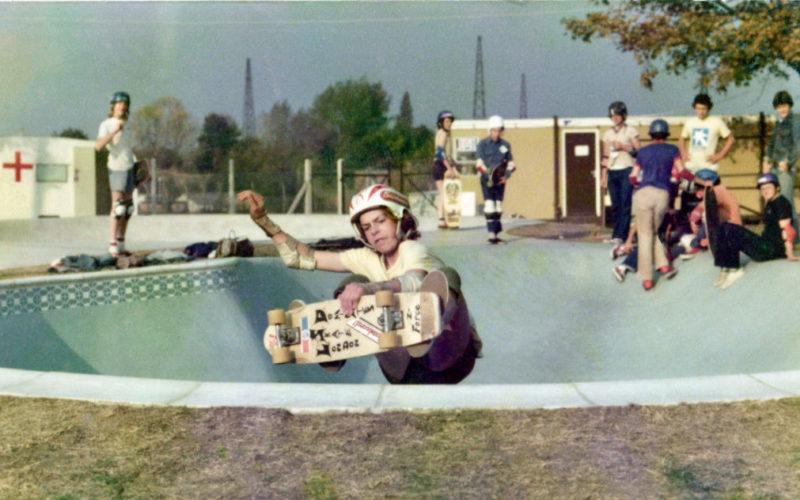 What does it mean to be young? We chatted with Lisa and Jamie from the Museum of Youth Culture
Hello Lisa, Hello Jamie, you will be taking your inaugural exhibition to Ugly Duck in November, can you tell us more about YOUTH CLUB. How did it all start, how many team members are part of it? and how long have you been running?
The collections that are now becoming the Museum of Youth Culture actually go back to 1996 when Jon Swinstead founded Sleazenation Magazine. What started as a free rave listings magazine become a fully lifestyle magazine, and was really focused on what young people were doing at the time.
They realised quite quickly that no-one was chronicling youth culture authentically and decided to set up PYMCA (Photograph Youth Music & Culture Archive), which started bringing together photographers who had documented youth movements. Founded in 1997, it grew to over 350 photographs and 70,000 photographs by 2015. Over this time it worked as a commercial image library, and in 2015 we took a step back to re-evaluate why we were doing it and how we could best showcase the most comprehensive collection gathered of youth culture history. We realised the next step for us is to go non-profit and focus our efforts towards building a Museum of Youth Culture – this is where we became YOUTH CLUB Archive, essentially an agency transforming this archive into a Museum. Since then it's been all about preserving and celebrating the amazing creativity of young people.
You launched an epic open call last year, what were the criteria to make your selection?
Saying we are going to build a Museum of Youth Culture, we really realised we needed to make it a people's museum that everyone can have a stake in. Being young is such a transformative period of someone's life and to try and represent this collective history of these movements we felt having as many voices as possible will help tell a powerful story.
In February this year we put out our first call out and asked people what it was like growing up in the UK. Whether people have one photograph or a small archive, it was an opportunity for people to tell their story and become part of a museum.
The response has been absolutely amazing and we've had over 1,000 public submissions so far! It ranges from people sending over that one photograph they have of a key moment in their teenage years, to working with a community group such as the 59 Club to digitise and preserve their archive of 500 photographs. Collectively they start telling a story that sits brilliantly alongside our archive of 'professional' photographers, and tells an overarching story of being young; the ups and downs, the friendships and first loves.
The Grown Up In Britain Weekender will be the first time many of these photographs will be on show beyond family homes and personal profiles. It's also going to be a call out for more people to get involved and send us our photographs.
I find the idea of Archiving the Youth really poetic, is there a part of you that wish to stay young forever?
I think deep down there is always a part of you that longs for being young forever, the excitement and uncertainty of that time.
There is definitely a sense of nostalgia that the collection arouses in people, that helps us think of how times have changed – from the styles and sounds to the wider society that we live in. At its heart the collection is a social history collection and we are looking at post-war Britain through the lens of young people, and that really tells quite a powerful and emotive story.
On top of archiving you also have an education program, can you tell us a bit more about it?
As one of the key aims of the Museum of Youth Culture we talk about preserve to inspire, this idea that we are preserving and collecting this incredible history to work with and support young people today. There are so many positive messages that can be taken away from the collections, from positive self-expression to looking at history from an angle that is relatable.
We run workshops with youth groups, charities and schools that focus on identity and positive self-expression, using the archive as a springboard. These workshops are about giving young people the space and the tools to express themselves freely and consider who they are and who they want to be, taking inspiration from previous generations of young people. Alongside this we are working on creating educational resources that teachers can use in their classes to teach positive self-expression and youth culture history.
What does the public can expect from this launch event?
This is going to be 70 years of British youth culture history, from iconic photographers like Normski, Rebecca Lewis and Gavin Watson, to personal stories from your next door neighbour. The exhibition will be bringing together photographic prints, flyers, digital and analogue projections supported by a banging sound system, scooters, and vintage motorcycles surrounded by iconic youth culture ephemera.
It's most importantly an opportunity for people to get involved! There will be scanning stations where people can get their photographs and ephemera digitised for the Museum of Youth Culture collections, and a recording area where you can record your story for the collections. It will be a space to share and reminiscence, and shout out about the importance of preserving the youth culture of the past and present for future generations.
Thank you so much for taking the time to answer us, and we can't wait to see what you are preparing for Ugly Duck.
Lisa Der Weduwe and Jamie Brett, from YOUTH CLUB Archive / Museum of Youth Culture
Grown Up In Britain Weekender   
What's your reaction?
0
Smile
0
Angry
0
LOL
0
Sad